Influence & Co.'s Process for Content Distribution
We help you publish content to ensure that it gets in front of the right audience, whether that's through online publications or your company blog. In addition, our team will help you measure and analyze your results.
If an exceptional piece of content gets published but no one reads it, did it really happen?
Distributing your content and ensuring that it's seen by your target audience is one of the most critical parts of the process. We work to help our clients create compelling, unique content — but we don't stop there. We want to maximize that content and fulfill the business goals we've worked so diligently with you on throughout the article.
Our core mission is to never compromise or substitute quality for anything else. And our 1,000+ publication relationships seem to agree with us.
Your dedicated publication strategist will be consistently strategizing to ensure that each piece of content is placed with the end goal and audience in mind. They're the inner workings that drive our editor relationships, and they can recite publication guidelines in their sleep (though we haven't added that exercise to our company retreat quite yet).
After your article is published, we consult with you on maximizing that piece of content, both externally and internally. Leveraging your content across every company department is vital to your content's success and will help you reach your business goals that much faster.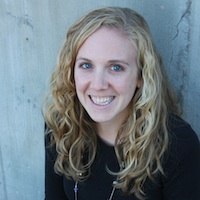 Melanie Janisse
Director of Publications
"After you've worked with our team to create an exceptional article, we get to show off the expert knowledge that you've shared with the publication's readership. Through the relationships we have created with our editors and the publication guidelines they have provided, our team has all of the tools to make sure that your article is accepted and succeeds on the publication. By constantly sourcing and forming relationships with publications in more than 25 industries, we can provide you direct access to your company's target audience. Whether you want to reach Fortune 500 companies, Northeast Iowans, or serious fishermen, we have your back!" –
We're excited to take your marketing efforts to the next level and become a part of your team!
To learn more about our process, visit our Knowledge Extraction and Content Creation pages to discover our secrets to success.
Interested in hearing more about how our team can work to accomplish your goals? Schedule a call with us — we'd love to help!